Have you ever enjoyed dressing up? Have you ever wished for more times like Halloween? Have you ever dressed up as one of your favorite characters or created one of your very own? If none of these things-have you ever thought about doing this before? Thought about making your own costume?
Well here's the discussion thread folks! Costumes-Costumes-Costumes!
I wanna talk about costumes, making them, wearing them, who you become and where you go! Share pictures, share information, share adventures!
I will go first:
For the past few years I have been anually attending the Labyrinth of Jareth Masquerade in Los Angeles California. More info here:
http://www.labyrinthofjarethmasquerade.com
I have also attended Private parties and Steampunk Conventions. I mostly create Steampunk/Victorian Costumes. But sometimes I create Anime or Video Game characters.
Here are a few images from shows I went to: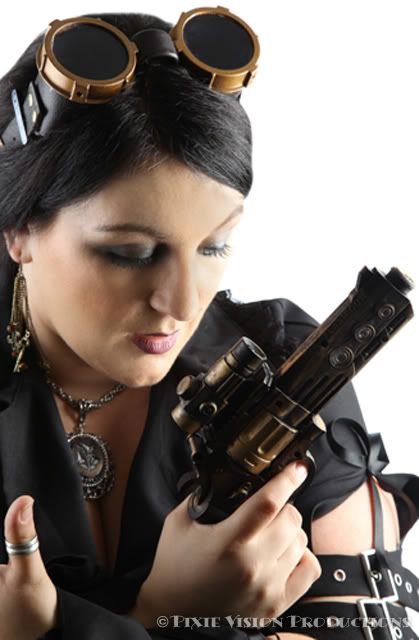 Steampunk
Steampunk Assassin
This year I'm going Steampunk again for Labyrinth of Jareth, and next year I am going to attempt to either do my character from Skyrim or a Dragon Age Mage. Either one has it's difficulties, but I love making costumes they are fun and challenging!
So show away-what have you done? What are planning to do?